Murr - Electronics in the cabinet
Murrelektronik views power management as the starting point for machine efficiency.
Power conditioning, properly sized power supplies, current monitoring, redundancy and energy savings are all considered when we assemble a solution for our partners.
The combined technologies offered by Murrelektronik help you to achieve a solution tailored to your application, your budget and your peace of mind.
Murr Electronics in Cabinet Range
Buffer Modules
Voltage drops can cause unpleasant effects: interrupt production processes, cause downtime, and require a system resets. They may even cause data loss and machine damage. Murrelektronik's buffer modules protect power supplies by bridging the time without power supply or enabling a controlled shut down of machines connected to a PC.
Relays/Safety Relays
Relays from Murrelektronik are extremely small but perform the best. Integrated LEDs always show the current switching status. Several labels keep the cabinet organized during operation. Relay modules with pluggable relay components are excellent for applications that switch frequently: When the switching component is worn out it can be replaced without any wiring efforts.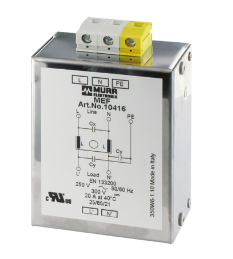 EMC Filters
EMC filters are essential components that prevent interferences in machines and systems. They reduce the interference emissions while improving immunity from internal and external interferences. Murrelektronik offers a comprehensive range of filters.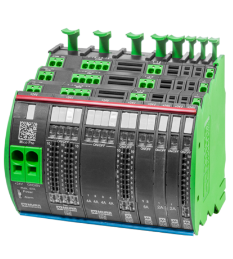 Mico Pro®
Mico Pro® is the innovative current monitoring system from Murrelektronik for 12 and 24 VDC applications with patented tripping process. The modular system enables you to adapt systems precisely to suit specific applications – offering a favorable cost-benefit ratio while also being economical in their use of space.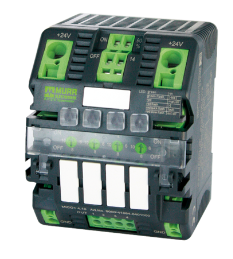 Mico+
MICO+ is the intelligent power distribution module from Murrelektronik for 24 V DC applications. This cabinet component monitors currents on up to four channels. It indicates when approaching the maximum load and it shuts the channel off if there's a short circuits or overload.
Optocouplers
Optocouplers are used to combine different signal levels or to isolate one signal from another. They provide a optoelectronic signal transfer between input and output, and therefore, they never wear out.